Welcome

Welcome to the To LOVE-Ru Wiki, a Wiki dedicated to everything about To LOVE-Ru that anyone can edit. We are currently editing 408 articles and we have 2,547 images on this wiki since April 11, 2009.
Characters
Content
Forums
Forum Activity
Blogroll
Create blog post
Hey guys, its good to be back here to edit.

Anyways, are there any parts that needed to be edited? I…

Read more >

Hello everyone,

I have created a Server on Discord for all To Love Ru fans to congregate to and disc…

Read more >

I tried to create a new infobox that is, well, wikia standarized and match the overall color mood. …

Read more >
See more >
Recent Activity
Affiliates
Latest Chapters
Newest chapters of To LOVE-Ru Darkness:
77 • 76 • 75 • 74 • 73
All Chapters
Featured Article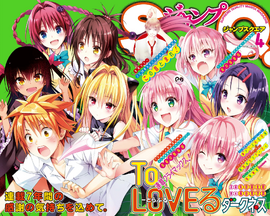 Let's Meet Again Sometime ~I'm Looking Forward to Our Future~, the final chapter of To LOVE-Ru Darkness manga.
Featured Image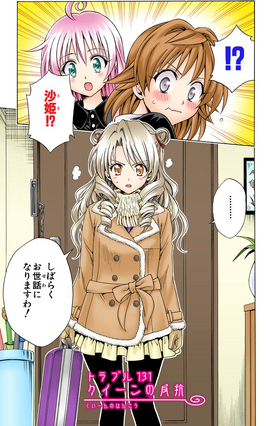 That one time Saki Tenjouin came to Yuuki's house in To LOVE-Ru "Trouble 131: The Rebellious Queen", to hide from her father Ryuuga Tenjouin who wanted to send her to study oversea. Unfortunately, this chapter hasn't been adapted into anime.
Featured Video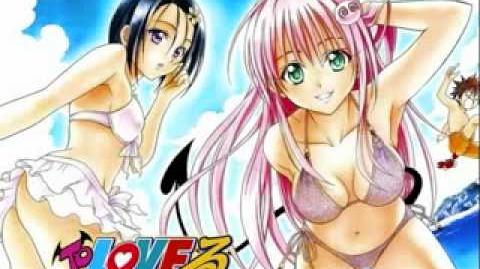 Poll
What is your favorite To LOVE-Ru manga?
Who is your favorite antagonist of the series?
External Links
Ad blocker interference detected!
Wikia is a free-to-use site that makes money from advertising. We have a modified experience for viewers using ad blockers

Wikia is not accessible if you've made further modifications. Remove the custom ad blocker rule(s) and the page will load as expected.